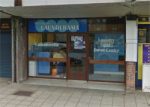 Long Business Description
The washing machine broke down?
Need to dry some clothing or bedding?
Werrington Launderama is a cash-only launderette that offers both service washes and self-service wash and drying facilities. If you put money in any of the machines and they then don't operate for any reason, make sure you ring them immediately on 01733 571371.
It can get busy at times, especially on Saturdays and you may have to wait to use the dryers in the winter. The office is normally staffed Monday, Thursday and Saturday 9am - 3pm.
Last Wash is at 4.30pm
Last dry is 5.15pm
All machines should be empty by 5.45pm
Prices
£4.50 self-service wash
Dryer: £1.00 for 10 minutes
See image below for other prices.