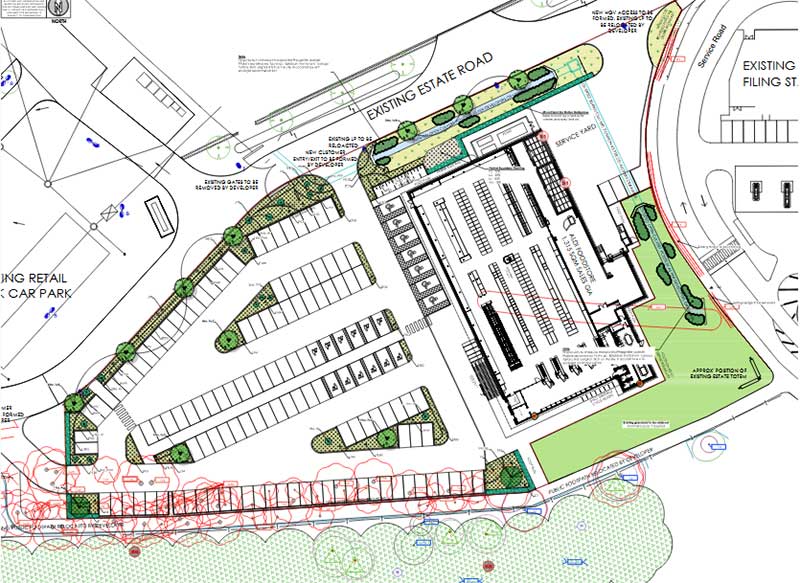 After eight years in the planning, work has started on a new Aldi store to the south of Peterborough Garden Park. Originally envisioned as a 6,028 sqm store in 2012, the growth of the discount supermarkets and the change in how we do our shopping meant this never progressed beyond the planning stage. In 2018 plans for a smaller 1,315 sqm supermarket were put forward and approved by the local planning department.
Owners of Peterborough One will be hoping that the new supermarket will bring a much-needed increase in footfall to the adjacent retail park. Norwich-based commercial property investment, development and management company, Targetfollow bought Peterborough One (previously named Peterborough Garden Park) for an undisclosed sum in 2017. Since opening and despite winning several industry awards the park has struggled to get the footfall that some of the other city shopping centres receive.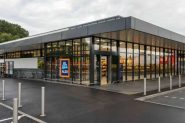 Aldi already has four stores in Peterborough located in Bretton, Hampton, New England and the recently refurbished store in Stanground. They opened their first store in the UK in 1990 and a report in February 2020 indicated that the company was now operating approximately 874 outlets in the UK, and planned to have 1,200 stores by 2025. One way the company keeps pricing low is to keep a much smaller selection of items on the shelves, offering up to 2000 core products compared to 40,000 in a store such as Tesco's. This means the company has smaller stores and warehouses, keeping rent prices a lot lower than the traditional supermarkets such as Sainsbury and Tesco. They also don't stock many big brand names, making more room on the shelves for its own-brand items. Store size is normally 1,200 sqm – 1,500 sqm and with a similar layout for most stores. Additionally, many similar sized supermarkets have around 100 employees but Aldi only has 30 to 40 in each store.
Aldi also uses a method of working called Lean production (Lean production involves eliminating waste and therefore using less labour, materials, space and time) and Just-in-time (stock arrives on a need basis, hence cost savings due less storage space required.) Many companies including nearby Perkins Engines use these techniques to increase efficiency.
The principal contractor for the new supermarket is local company Acrabuild who are based in Market Deeping. Cost of a store can vary from £1m to £3m. Currently, the small brook that crosses the middle of the site is being relocated to the north and east of the site.
Typical opening times for an Aldi store are Monday – Saturday 8am – 10pm, Sunday 10am – 4pm. There will be eight cycle stands and 140 parking spaces for shoppers in addition to those in the adjacent retail park. The store is expected to open in 2021.
Related links