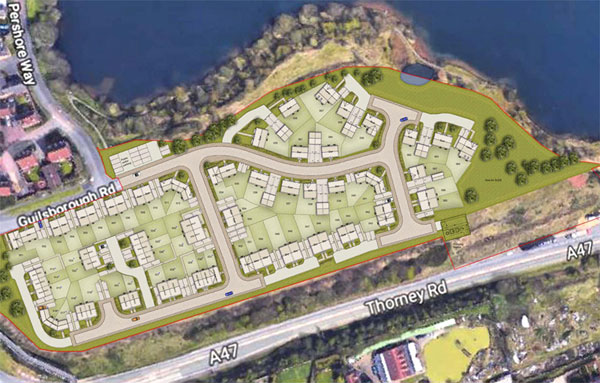 Westleigh Homes, a building company based in Leicester has applied to build 67 homes on the former Northam Brickyard site adjacent to Eye Nature Reserve. In the new Local Plan, this has been increased to 55 but is nearly double what was recommended in the original  2011 Site Allocation Development Plan Document. The plan includes 2, 3 and 4 bedrooms homes including a number of social rented (shared ownership or other) homes. From their website, "Westleigh Homes build modern contemporary new homes across the UK from our base in Leicestershire. We design homes & specifications with the modern lifestyle in mind."

Peterborough City Council Site Allocation DPD recommended 35 homes for the site
This will be the second time the site has entered through the planning process. O&H applied for planning permission for 55 homes in 2014. Further information here. The council refused the plan at the time due to:
It would bring built development closer to a Site of Local Nature Conservation Importance and as a consequence would be detrimental to the habitat it provides and its biodiversity.

The proposed development extends beyond the area allocated (site Reference SA5.4) for residential use under Planning Policy SA5 of the Peterborough Site Allocations DPD 2012.
O&H then appealed the decision with the Secretary of State at which time the council's decision was reversed and the plan approved. Following on from this for reasons unknown the development was never built. The approval for that plan ran out in 2017.
You can have your say on the current application
here
.
Related links
Westleigh Homes
Original Planning application for 55 homes
Original Secretary of State application