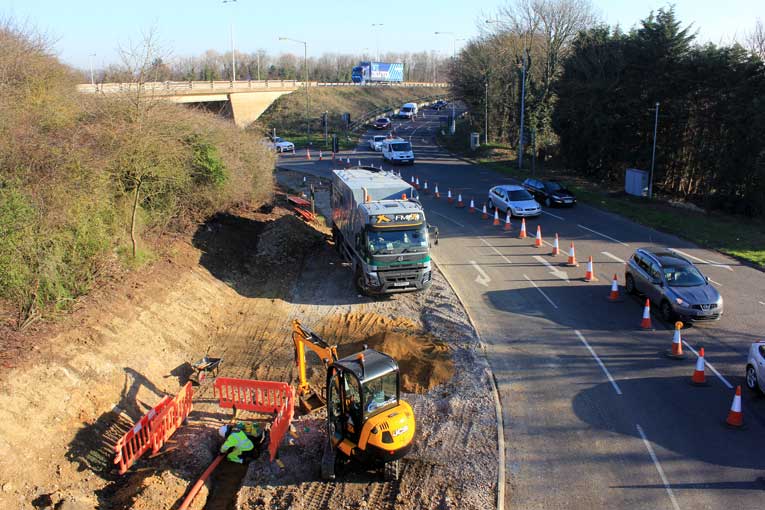 Work is continuing on the Rhubarb Bridge roundabout. Lanes closures have meant long delays on both the A15 and along the A47 towards Eye, especially during rush hour. The £5.5 million pound project includes adding extra lanes as well as pedestrian crossings and improved lighting.
The junctions is one of the main routes into Peterborough City Centre from the village. At the moment its best to avoid the area entirely and take the eastern A1139, Boongate route into the centre. In February 2019 the council reported that live lanes on the roundabout were reduced to one due to a 'number of incidents'. The works should be finished by winter 2019.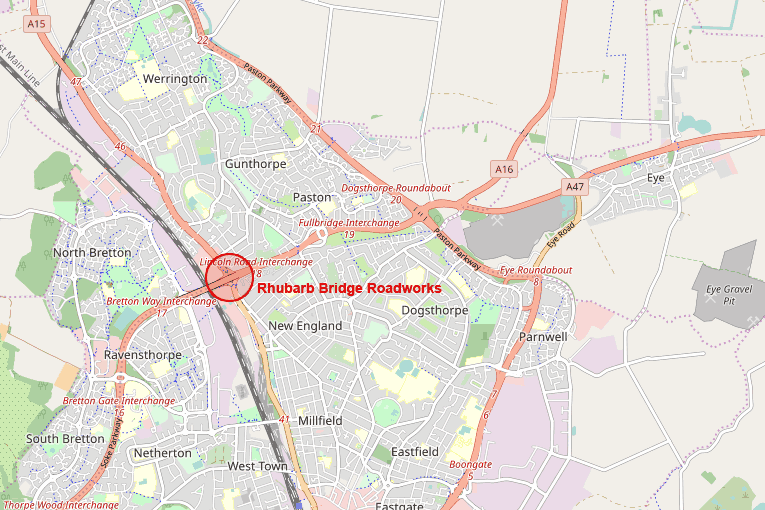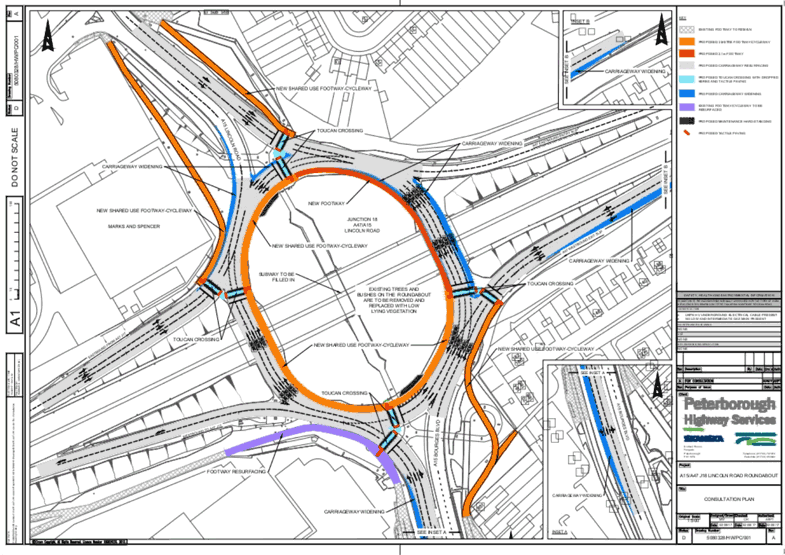 There's been ongoing controversy over the works. In 2018 the city council announced they were going to demolish the footbridge as it was reaching the end of its life and put in pedestrian crossings at road level as the bridge would cost too much to replace. Concerns over pollution and the safety of a scheme were raised.
In 2018 the Cambridgeshire and Peterborough Combined Authority funded a structural report which contradicted the councils original claim that the bridge was nearing the end of its life. Following the report and a campaign by residents the council changed its mind and said money would be spent on maintaining the footbridge rather than demolishing it.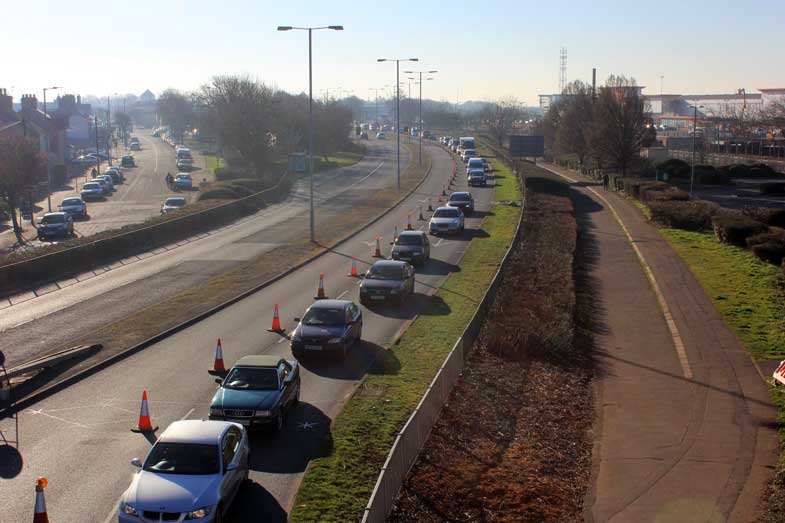 In the media:
Council press: