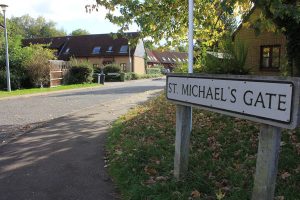 Radio interviews transcript

Subject: St Micheals Gate Evictions
Date: 21 October 2016
Station: BBC Radio Cambridgeshire
DJ: Paul Stainton
Interviews with Peterborough City Councillor Ed Murphy and David Seaton and MP for Peterborough Stewart Jackson.
Cllr Ed Murphy
Paul: Before we get onto the families there have been accusation that Peterborough City Council only got involved when the media got involved, that they've messed up here, that they could have brought these houses, that the right hand didn't know what the left hand was doing. Some have said its solar panels mk2.
Ed: I think it is solar panels mk2. That cost £3.5 million that we wasted on that before the council saw sense and didwhat people were telling them and did the sensible thing. On this one now we've got people saying it doesn't make sense. At the call in on Wednesday night one of the officers admitted that they knew about St Michael's Gate in May.
Paul: But we had someone on this show saying they didn't. Continue reading "St Michaels Gate, Peterborough – The political view…" →