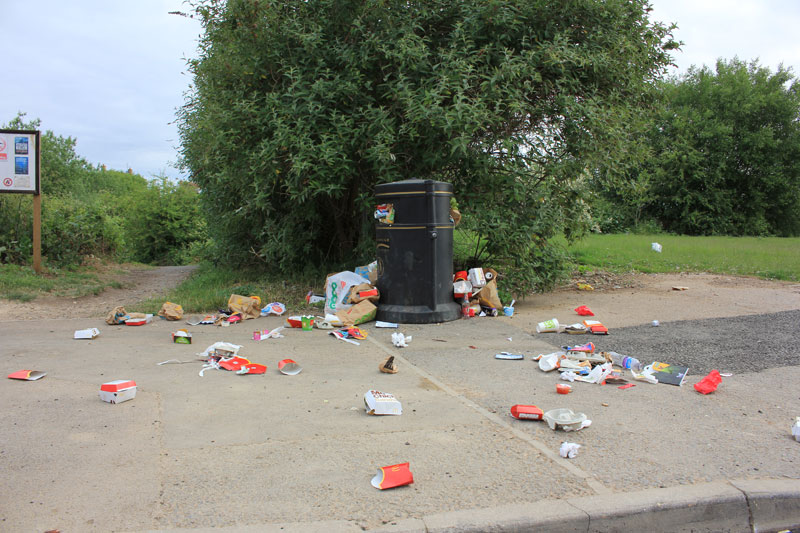 As the nearby McDonald's reopened after being closed due to the lockdown so did the increase of rubbish close to the restaurant.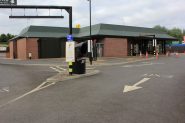 It was one of only six branches which reopened to customers in the country last week. Customers from far and wide came into the area to visit the drive-thru. As the restaurant and car park on the site were closed people had to sit in their cars nearby and sadly a minority just left their litter behind without disposing of it correctly.
With credit to McDonald's they did provide an extra bin and litter picks which eased the problem somewhat but it was also the work of volunteers that kept the reserve clean throughout the summer which continued to have litter problems as people remained local due to restrictions on movement.
The story was picked up by many of the local news outlets:
The story even got a mention in Spalding Today.
A few comments from Facebook:
"Nobody cares today, I think this lockdown has made everybody lazy and they think somebody else will clean up after me. As people say, what are their homes like, I beg to think."

"It's not just McDonald's rubbish, the people who do this do it everywhere. I use to live five minutes from a shop and by the time they eat and drink the rubbish went straight in my hedge out the front."


"It's not the companies fault, it's the people that are just dropping their litter because they're just disrespectful citizens of this city."
This wasn't the only location that suffered this year, Nene Park had to close early due to litter, Cambridge had its own problems throughout the year with the beauty spot of Granchester Meadows continually plagued by litter, in fact, a cow unnecessarily died after swallowing a plastic bag. Beaches around the country also suffered. In September 2020 Cambridge News was reporting that the RSPCA had revealed that it had received 481 calls about animals in the area affected by litter between 2015 and 2019.
Please dispose of your litter correctly or take it home. Not only does it look unsightly but it can also be harmful to wildlife.
The good news is the organisation 'Keep Britain Tidy' continues to campaign for a cleaner Britain, there are also many local groups across the UK dedicated to cleaning up litter. In 1975 the advert below was produced which is as relevant today as it was then "Britain is a beautiful country, not a litter bin. Keep Britain tidy."
Story updated: September 2020