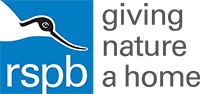 Do you ever groan because you get stuck in a queue behind a tractor when you are in a rush? Are you worried that wildlife is disappearing from farmland, such as the skylarks you heard as a child?
We can all be affected by the above and it's easy to blame farmers, especially with harvest approaching, when many farm vehicles will be out on the road, but do you ever stop and think what they are doing? Do you know some of your local farmers are producing the potatoes for your chips, sugar for your tea and coffee and mustard for your family roasts, to name just a few items?
Do you know that these same farmers are also hard at work with the RSPB helping to give nature a home on their land? It is due to this network of farmers, working across the Thorney Farmland Bird Friendly Zone (between Peterborough and Wisbech), that not only are there more habitats for declining farmland birds like lapwings and corn buntings but also for many other farmland species including hares, hoverflies and water voles.
Thanks to these farmers' work and support, the RSPB is now able to offer opportunities for all ages and abilities to come and discover how farmers are helping wildlife on their farms. We'll be arranging a number of visits to both local villages and the farms themselves for you to find out more between September 2013 and January 2014, including opportunities to come on a nature walk or have a go at creating a home for wildlife yourself.
So, go on spread the word and look out for posters appearing in and around the Thorney district with news of events. To express an interest and to find out more call the Fens Area Office on 01954 233260, or email Jane.Andrews-Gauvain@rspb.org.uk