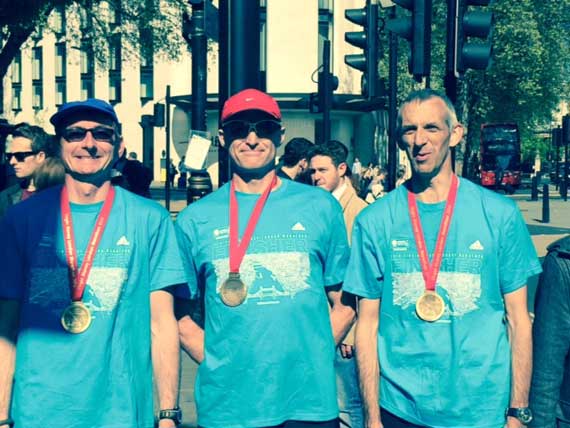 Congratulations to the members of Eye Runners who successfully completed the 26 mile London Marathon on Sunday.

Pictured above is Mark Wells who completed in 4:10:19, Jake Ellard 4:10:20 and Andy Short who completed in 3:47:59. To the right is Alan Thomas who completed in 4:10:20 and Mark Wells, 4:10:19.
Eye Community Runners were formed in 1986. The club organises three events during the year and during the year the club takes part in various leagues, Frostbite Friendly & Ryston Runners Cross Country Series during the winter and the Cambs Road Race league during the summer months.
You can still enter the 2014 Eye 10k Road Race on May 11th here. The Perkins Great Eastern Run on October 12th 2014 can be entered here.