Today Eyebury is a quiet farm to the south of Eye village but in the 14th century it was a busy monastic moated grange & park with deer and cattle roaming the fields under the ownership of Peterborough Abbey. Until the dissolution in the mid 16th century it was one of the occasional residences of the abbots of Peterborough.
The present house at Eyebury was built in the late 17th century. In the cellar is the last remaining piece of the old monastic buildings, an old octagonal column which holds up a heavy ceiling beam. It's highly likely that much of the monastic old buildings were used to fill in the moat.
The history of Eyebury began in the 12th Century. Abbot Walter of Bury built a hall which had an upper chapel and a new barn, and surrounded it with a moat and a drawbridge. This lasted over 100 years until Abbott William of Woodford arrived. The only part of the moat that still remains is to the north of the property as most has been filled in.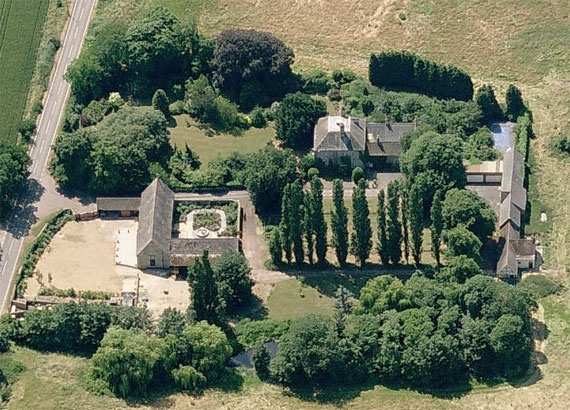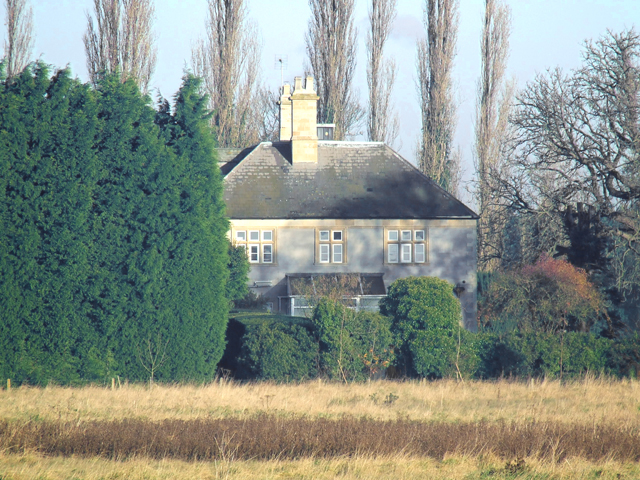 The Abbot William of Woodford started to build a new hall but it was his successor, the Abbot Godfrey of Crowland, who completed it in 1299. In the first 20 years of the 14th century Godfrey added a cook house, dairy, orchard, game park, windmill, stable, a large stone barn, dug four fish pools, built a wall around the Garden, added new chambers and offices and last of all in 1315 he added a brew house, lime kiln and poultry house.
Known Abbots that have spent time at Eyebury:
Abbott Walter of Bury (1233-1246)
Abbot William of Hotoft (1246-1249
Abbot William of Woodford (1295-1299)
Abbot Godfrey of Crowland (1299-1321)
Abbott Adam de Boothy (1321-1338)
Abbot Henry Morcot 1338
Abbot William Genge 1405
An inventory of livestock kept at Eyebury in the year 1539 recorded that there were:
590 sheep
19 oxen
Five bulls and bulchins
18 kine (cows)
13 heifers (two years and upwards)
Eight steeres
12 yearling calves
Four geldings for the saddle.
As part of the dissolution of the monasteries in 1539, Eyebury came under the ownership of the crown and was subsequently let to Sir John Russell, 1st Earl of Bedford.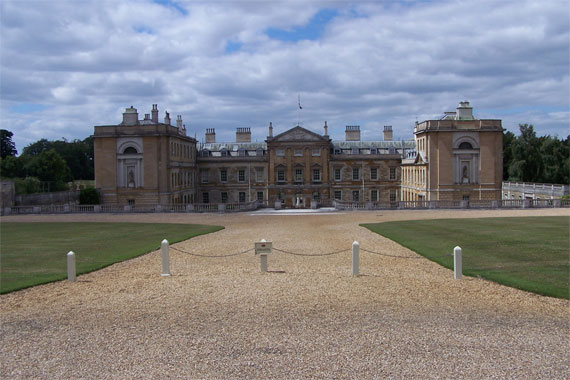 Having entered royal service in about 1506 Sir John Russell served in the army of Henry VIII in France and was knighted for valor in 1522. He enjoyed the privileged position of a Gentleman of the Privy Chamber and was entrusted with many state offices and diplomatic missions. Most of the family estates were granted to him as a reward for these services. There is the The Duke Of Bedford Hall and Duke Of Bedford Primary School at nearby Thorney.
In the 18th century its recorded that a Mr John Goude an opulent grazier (meaning wealthy farmer who grazes cattle) was living there.
In 1810 the Leeds family who were originally farmers, came to Eyebury and lived there for over 100 years.

Alfred Nicholson Leeds (1847-1917) was the youngest of eight children of Edward Thurlow Leeds (1802 – 1851) and Eliza Mary Leeds (nee Nicholson). He was born at Eyebury and was educated at Warwick Grammer School. He desired to follow a medical career but circumstances necessitated his assuming the management of Eyebury farm from 1868. It was his elder brother, Mr. Charles E. Leeds, then studying at Oxford, received encouragement from Professor John Phillips to persevere in the collection of fossils round his home which he had already begun. A large part of a Plesiosaurian skeleton which he had discovered was, indeed, described by Phillips in his Geology of Oxford, who and the Thames Valley (1871). Under such stimulus he was soon joined by Alfred Leeds, and the two brothers gradually perfected methods of extracting the skeletons from the soft clay which were more scientific and thorough than had ever been attempted before. In 1887 Charles Leeds emigrated to New Zealand but Alfred continued on his search for fossils with the help of his one of his sons a young Edward Thurlow Leeds, and his wife.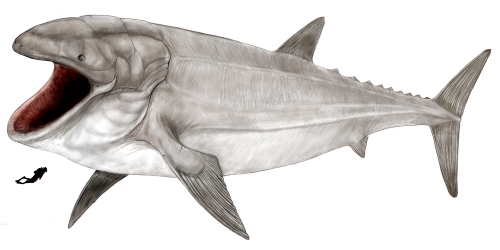 Over time he amassed one of the largest collections of fossil vertebrates in the world. A fish that swam in the ocean 155 million years ago, the Leedsichthys, is named after him after he found fossils in the vicinity of Eyebury in 1898. In 1893 he was awarded part of the Lyall fund by the Geological society, an award that is still given out to this day.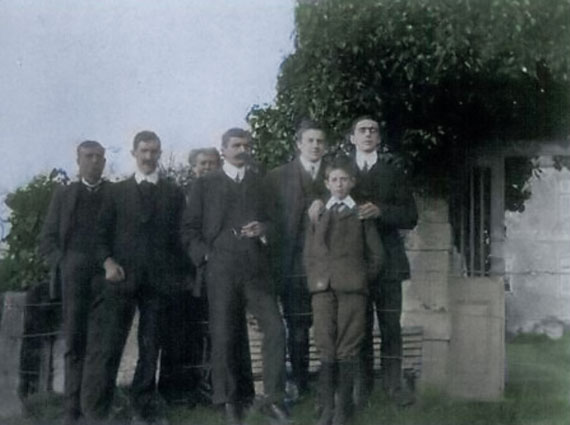 Edward Thurlow Leeds (1877-1955), Alfred's son who was named after his grandfather, was also born in Eyebury. After ill health caused the end to his career in the Federated Malay States Civil Service in 1903 he spent five years convalescing. Much of his time was spent in the gravel pits at Eye where his interest in archaeology developed. He became famous through his work with Anglo-Saxon archaeology and went on to be a keeper of the the Ashmolean Museum in Oxford until his retirement in 1945. Many of his finds are still on display there and at Peterborough museum.
The last of the family to leave the farm was Leeds' mother Mary, when she went to Oxford to live with him in 1917. The farm was then sold to a Charles Patson with 304 acres of land.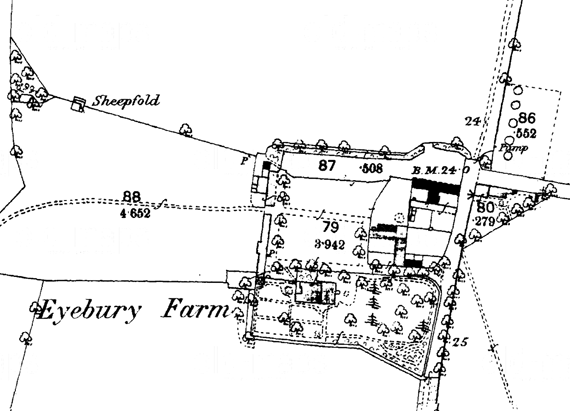 In the 1990's Eyebury Park (the land to the south and west of the farm) was converted to a members 18 hole, par 70 golf course until financial problems meant it was closed. For a time in early 2000 Peterborough United trained on a football pitch there although it's now disused and just rough grassland.
Today Eyebury Farm House is privately owned, last sold in 2006 for £499,000 although there is more than one property on the plot.
References
* Wikipedia
* Gentleman's magazine and historical chronicle, volume 83 January 1798 by John Nichols
* History, Gazette and Directory of Northamptonshire 1849
* The History of the Ancient Abbeys, Monasteries, Hospitals, Cathedral and Collegiate Churches
* The documentary archive of Edward Thurlow Leeds at the Ashmolean Museum