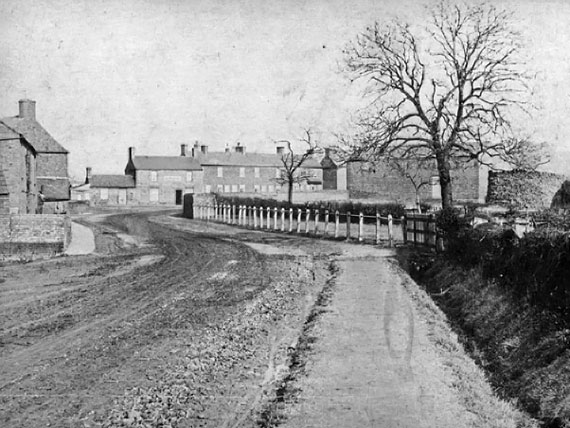 Starting on the main road into the village, we are looking towards what is now Hodney Road roundabout and Toscanini's. The road at the time would have only been compacted stone and it's looking a little worn in this shot. The building middle left was the original post office, Westminster Gardens and Ixworth Close are now to the right.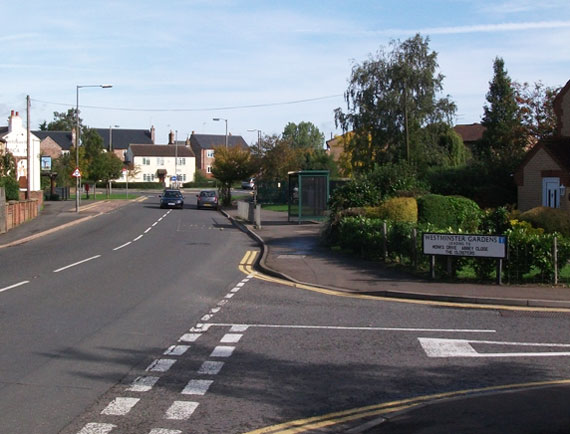 ---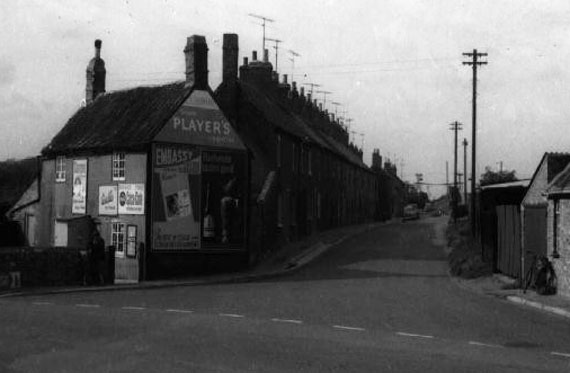 Looking along Hodney 'row' towards the old railway bridge. All the buildings on the front left have since been demolished, this is now Chancery Lane.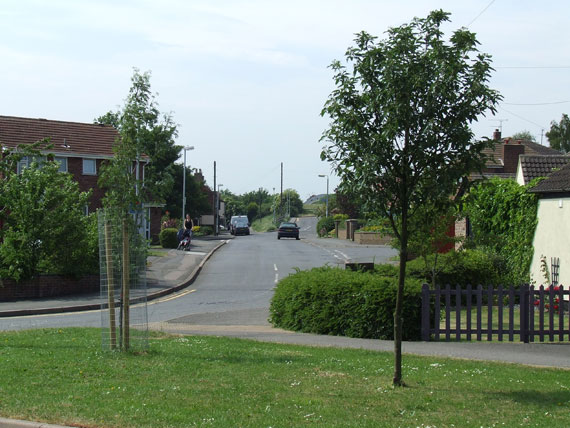 ---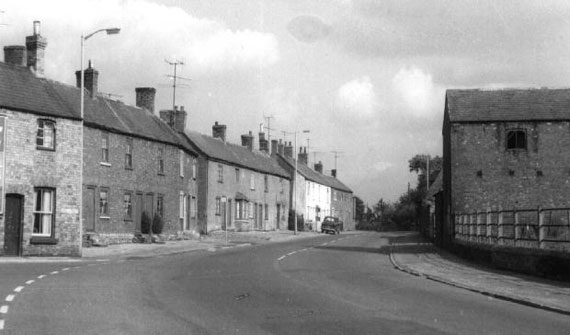 Another of Eye High Street in 1960, from the Hodney Road Junction looking towards the centre of the village. All the buildings on the left have been demolished. Interestingly the wall and rail to the right have survived but the barn has gone.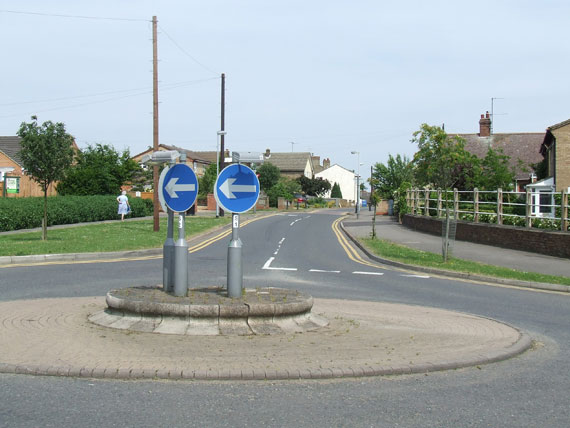 ---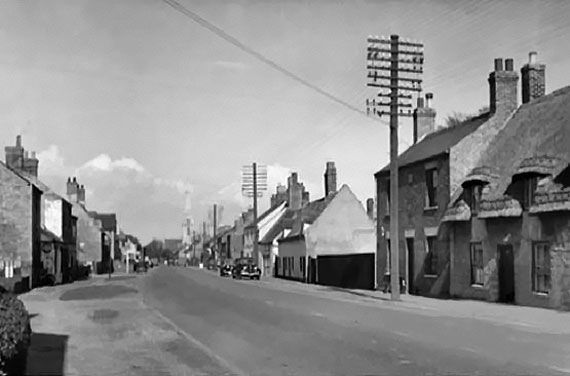 High Street in 1955 looking towards the church. Luckily the thatched cottage to the right has survived, in the past there would have been a great deal more thatched homes in the village although this and the cottage on Eyebury Road are the only two left.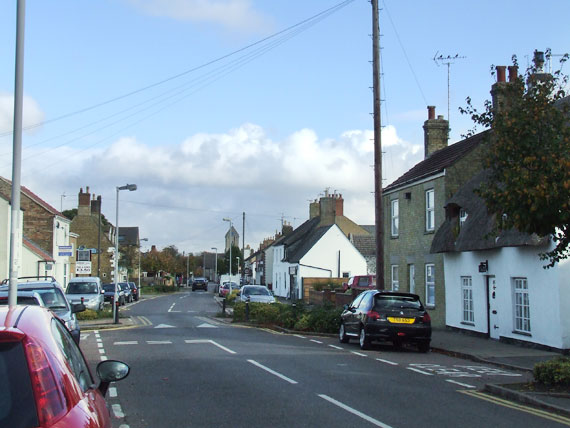 ---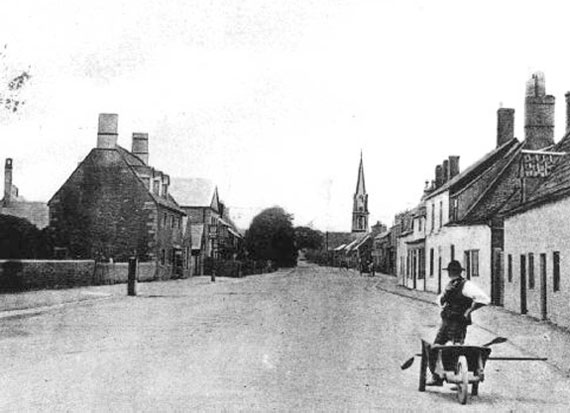 Moving towards the centre of the village, Eye High Street in 1900 and summer of 2006. The Blue Boar looks virtually the same as it is now. The profile of the roof on the right is still the same although the building to the front right has since been demolished.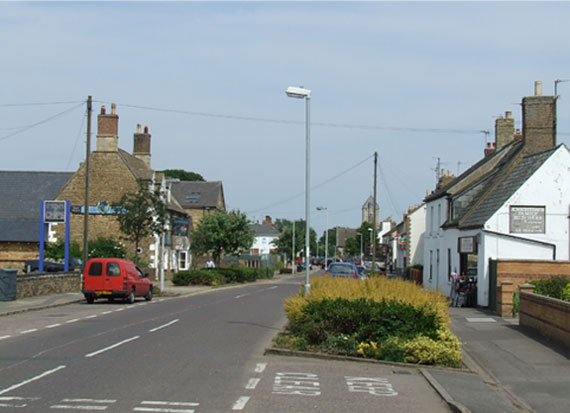 ---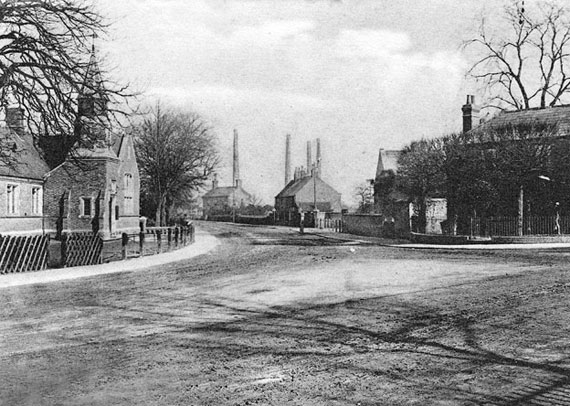 Looking down Crowland Road, the old school (now the library) is to the left. Above you can see the brickyard chimneys in the background. The new Millport estate is to the front right in the picture below, this was Odam's Mill until the 1990s.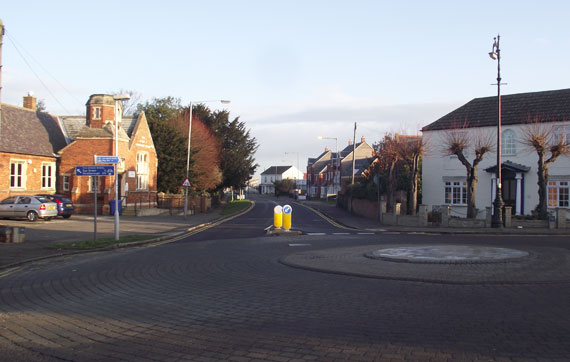 ---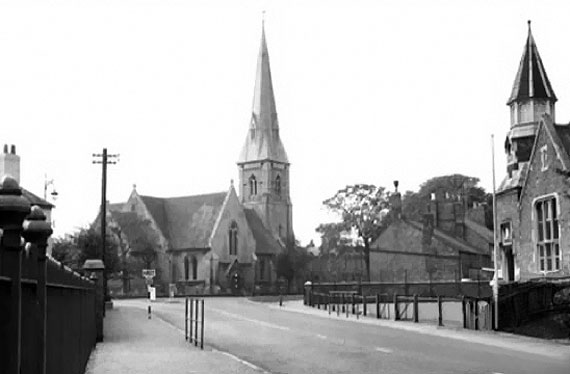 The main change you notice in this photo is the missing spires from the School (Now the library) and the Church.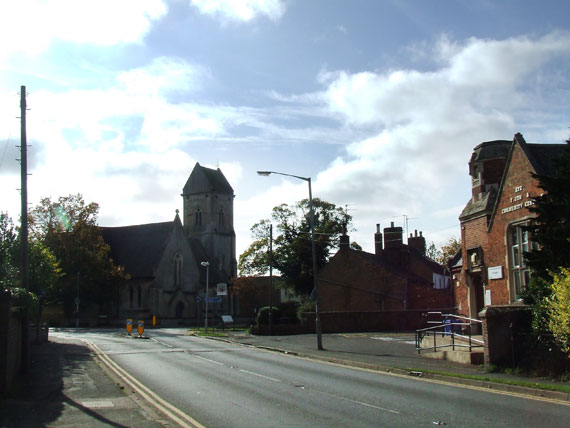 ---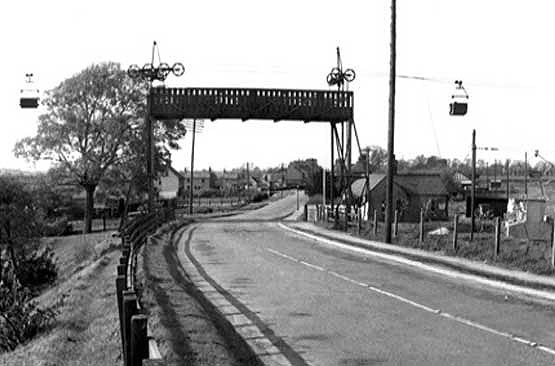 Crowland Road 1960. The entrance to the brickyards is just beyond the aerial ropeway that carried clay from Dogsthorpe to Eye. This allowed the firing of bricks in the village even after the clay in Eye had run out. As you can see below there's nothing left to easily identify where this picture was taken.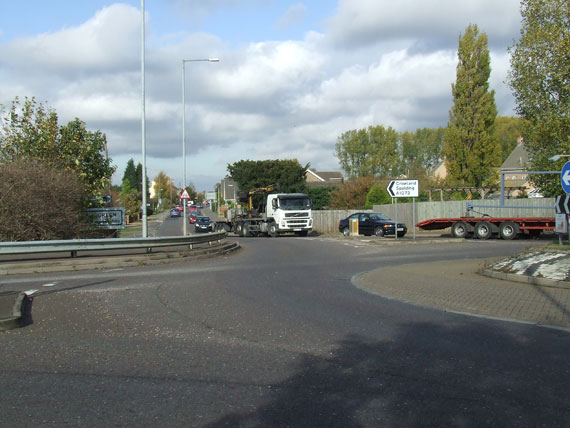 ---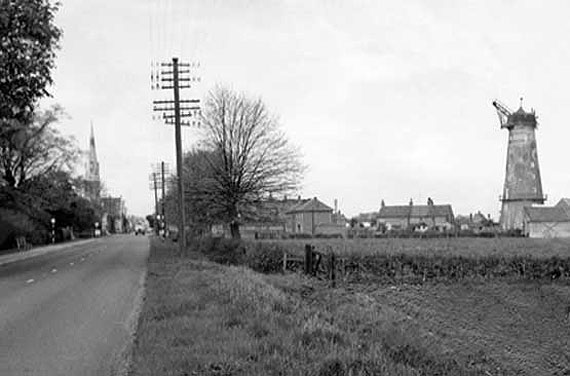 Thorney Road 1955. Looking towards Eye. The trees and shrubs now hide most of the view.